Advanced Persistent Threat Protection & Proactive Security
Anticipate. Prepare. Improve.
ANTICIPATE THREATS, PREPARE YOUR NETWORK, AND IMPROVE YOUR TEAM'S ABILITY TO STOP BREACHES.
Wherever you are in your security planning process, CrowdStrike Proactive Services can improve your ability to withstand sophisticated targeted attacks.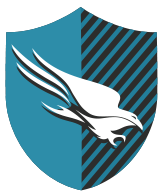 WHAT ARE PROACTIVE SERVICES?
DISCOVER THE CROWDSTRIKE APPROACH
WHAT PROACTIVE SERVICE SHOULD YOU CHOOSE?
Three key questions lead to the engagement that provides immediate value:
CYBERSECURITY MATURITY ASSESSMENT
How mature are your incident response capabilities today? Where are the gaps, and what should your organization do to solidify its security posture for the future?
We examine your current security documentation, processes and interview key staff to determine what steps are necessary to fortify your defenses.
Read Cybersecurity Assessment Data Sheet
TABLETOP
EXERCISE
What would a targeted attack be like? Can you get your internal team to understand what happens during an incident response situation? We guide your organization—both executive and technical participants—through a targeted attack scenario and uncovers the gaps that only arise when an actual incident occurs.
Read CrowdStrike Services Tabletop Exercises Data Sheet
RED TEAMING OPERATIONS:
ADVERSARY EMULATION.
What would an attack on your environment look like? What would the impacts be of an attack inside your environment? And how would your current IR process perform under fire? Using actual tools, tactics and procedures utilized by the adversaries, we conduct a simulated attack and mock-compromise your organization and then provide recommendations on how you can improve your security.
Read CrowdStrike Red Team Overview Data Sheet
COMPROMISE ASSESSMENT
Have you been breached? If so, who is the adversary? What can you do to reduce the risk of a targeted attack? How can you deter and prevent attacks that target your environment and confidential customer information? We identify the attackers, what they have access to, and recommend how to stop them.
Read CrowdStrike Compromise Assessment Data Sheet
INTEGRATED INTELLIGENCE
From uncovering adversary motive and tactics, to predicting likely attacks, the unrivaled CrowdStrike Threat Intelligence capabilities play a critical role in all proactive services.
CUSTOMIZED OFFERINGS
One size does not fit all. We offer proactive services that address the threats to your organization, providing you with the best protection for your most valuable assets.

THE RESULT?

Prioritization of resources based on actual risk
Implementation of effective detection measures
Comprehensive security strategy that actually prevents damage
LEARN WHAT PROACTIVE STEPS
YOUR ORGANIZATION SHOULD
TAKE TO SUCCESSFULLY DEFEND
AGAINST ATTACKS.
– SHAWN HENRYCSO & PRESIDENT OF CROWDSTRIKE SERVICES