What You Need to Know When Selecting a Cloud Workload Protection Platform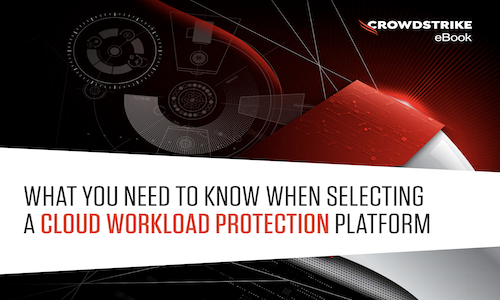 Selecting a CWPP starts with asking the right questions
As organizations grow and add more workloads, containers, and distributed endpoints, traditional security solutions can quickly become very complex and take months to implement and become fully operational.
Then soon after, the entire infrastructure could be updated to ensure that it operates at the highest level of protection, or a different component could be added to protect against a new type of threat. This often requires the entire implementation procedure to start all over again — leaving gaps in your protection.
A well-designed cloud architecture should:
Be immediately operational with no infrastructure setup prior to deployment
Scale seamlessly and require no customer intervention as workloads, endpoints and events are added
Minimize impact on workloads
Analyze data at a speed and volume to provide fast and accurate results
Download this eBook to access the questions you should ask cloud workload protection platforms to uncover their true abilities and effectively secure your cloud ecosystem.
For technical information on installation, policy configuration and more, please visit the CrowdStrike Tech Center.
Visit the Tech Center