2021 Threat Hunting Report: Insights From the Falcon OverWatch Team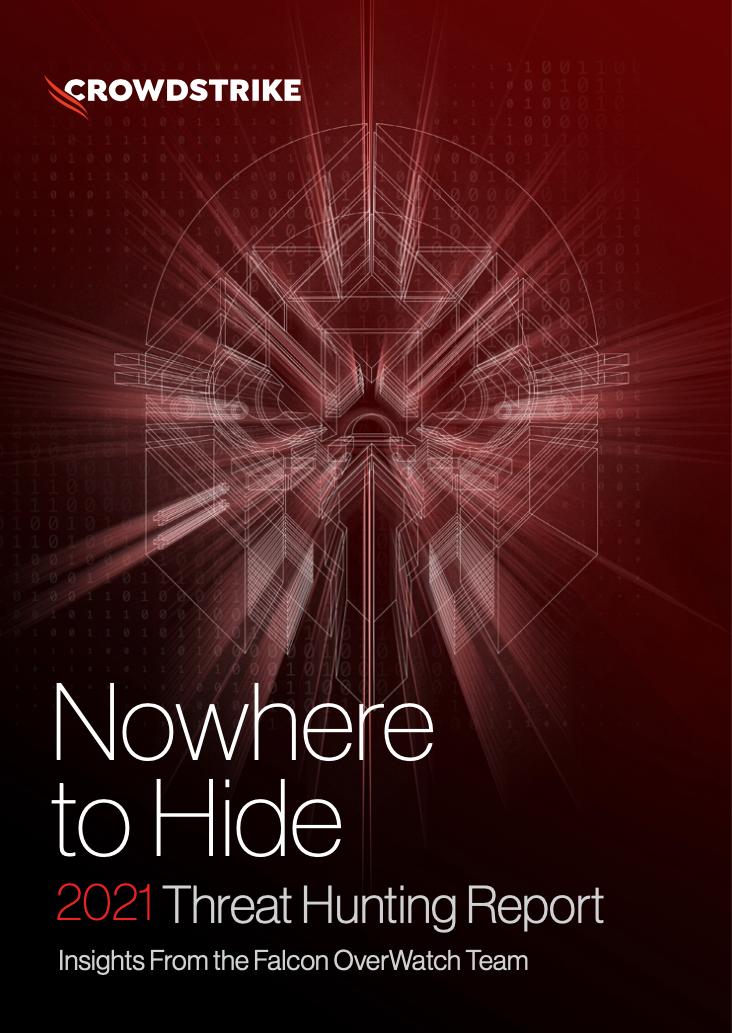 Adversaries have nowhere to hide when OverWatch is hunting for threats
Falcon OverWatch™, CrowdStrike's elite team of threat hunters, has the unparalleled ability to see and stop the most sophisticated threats, leaving adversaries with nowhere to hide.
This report provides a summary of the team's threat hunting insights from July 2020 through June 2021. It reviews intrusion trends, provides insights into current adversary tactics and delivers highlights of notable intrusions identified by expert OverWatch threat hunters
Download this report to get a real-world view from the experts at the front lines and gain insights that can inform your security strategies in the months ahead.
Read the report to learn:
The most common tactics, techniques and procedures (TTPs) used by adversaries, as well as those OverWatch believes defenders should have on their radar
An analysis of intrusions by vertical — including a special focus on the telecommunications vertical, which saw intrusions double this past year
How adversaries are carrying out their campaigns in the wild
Recommendations for defenders looking to better protect their organization from current and emerging threats
For technical information on installation, policy configuration and more, please visit the CrowdStrike Tech Center.
Visit the Tech Center