2021 CrowdStrike Global Threat Report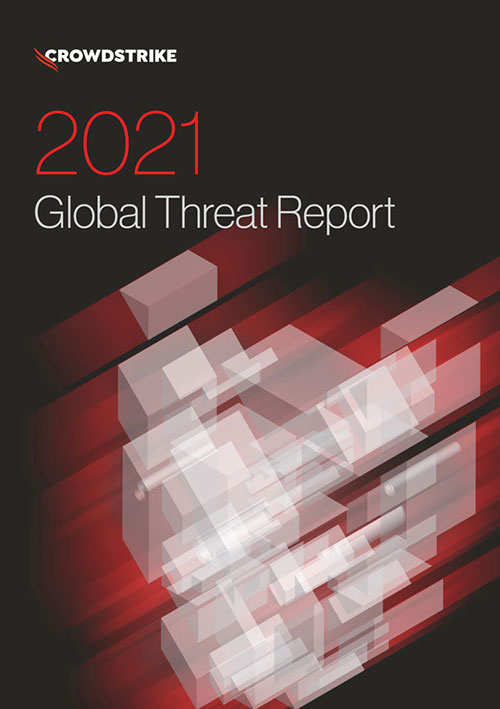 In-depth analysis of the top cyber threat trends over the past year
The CrowdStrike 2021 Global Threat Report is one of the industry's most highly anticipated reports on today's top cyber threats and adversaries. It features analysis from the CrowdStrike Threat Intelligence team and highlights the most significant global events and trends in the past year.
The report covers real-world scenarios and observed trends in attackers' ever-evolving tactics, techniques and procedures and offers practical recommendations to protect your organization in the coming year. This year's highlights include:
The COVID-19 pandemic and its effect on cybersecurity
"Big game hunters" targeting the healthcare sector
Significant nation-state-based targeted attacks and operations observed from China, Iran, DPRK, Russia and others
The pivotal role that access brokers play in the eCrime ecosystem
How ransomware adversaries are rapidly adopting data extortion methods
Recommendations you can take to proactively address emerging threats
Download the report now.
For technical information on installation, policy configuration and more, please visit the CrowdStrike Tech Center.
Visit the Tech Center