Endpoint Protection Buyers Guide Overview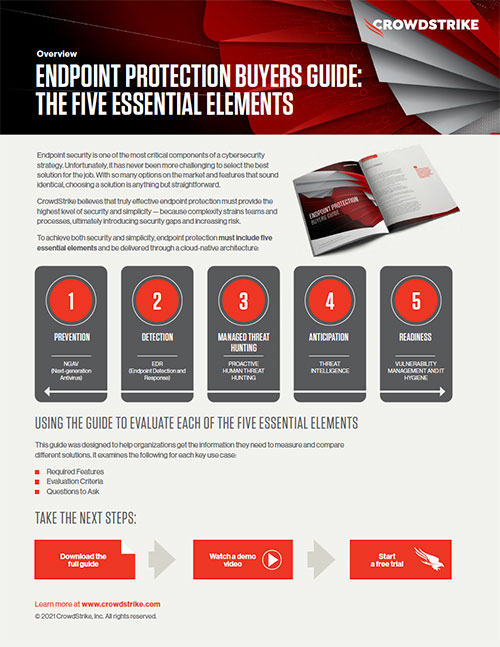 The five essential elements of cloud-based endpoint protection
Truly effective endpoint protection must provide the highest level of security and simplicity. To achieve both, endpoint protection must include five key elements and be delivered through a cloud-native architecture:
Prevention

to keep out as many malicious elements as possible

Detection

to find and remove attackers

Managed threat hunting

to elevate detection beyond automation

Threat intelligence integration

to understand and stay ahead of attackers

IT hygiene and vulnerability management

to prepare and strengthen the environment against threats and attacks
How do you evaluate these elements and find the right solution for your organization? This handy guide helps you ask the right questions and provides information you need to measure and compare different solutions.
Check out the overview to take the next steps
For technical information on installation, policy configuration and more, please visit the CrowdStrike Tech Center.
Visit the Tech Center