Don't Settle When It Comes to Endpoint Security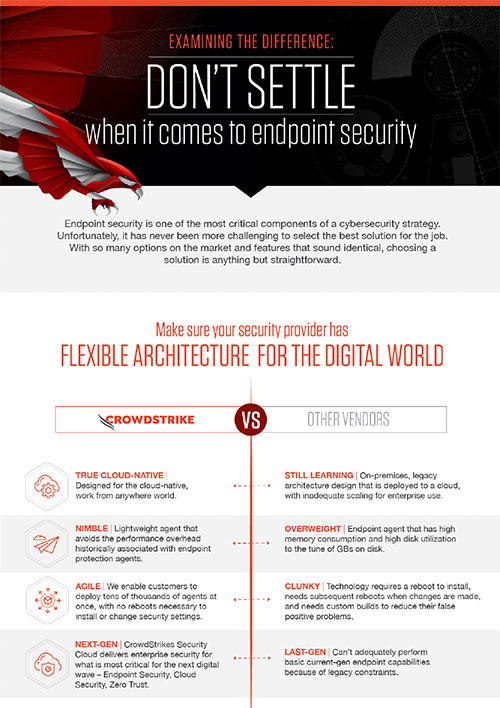 Examine the Difference: Don't settle when it comes to endpoint security
Endpoint security is one of the most critical components in your cybersecurity strategy — and yet it's never been more challenging to choose the best solution for the job. Make sure your security has the flexible architecture you need to address all of today's — and tomorrow's — attackers and their continuously evolving TTPs. 
See the difference CrowdStrike Falcon can make for you.
For technical information on installation, policy configuration and more, please visit the CrowdStrike Tech Center.
Visit the Tech Center