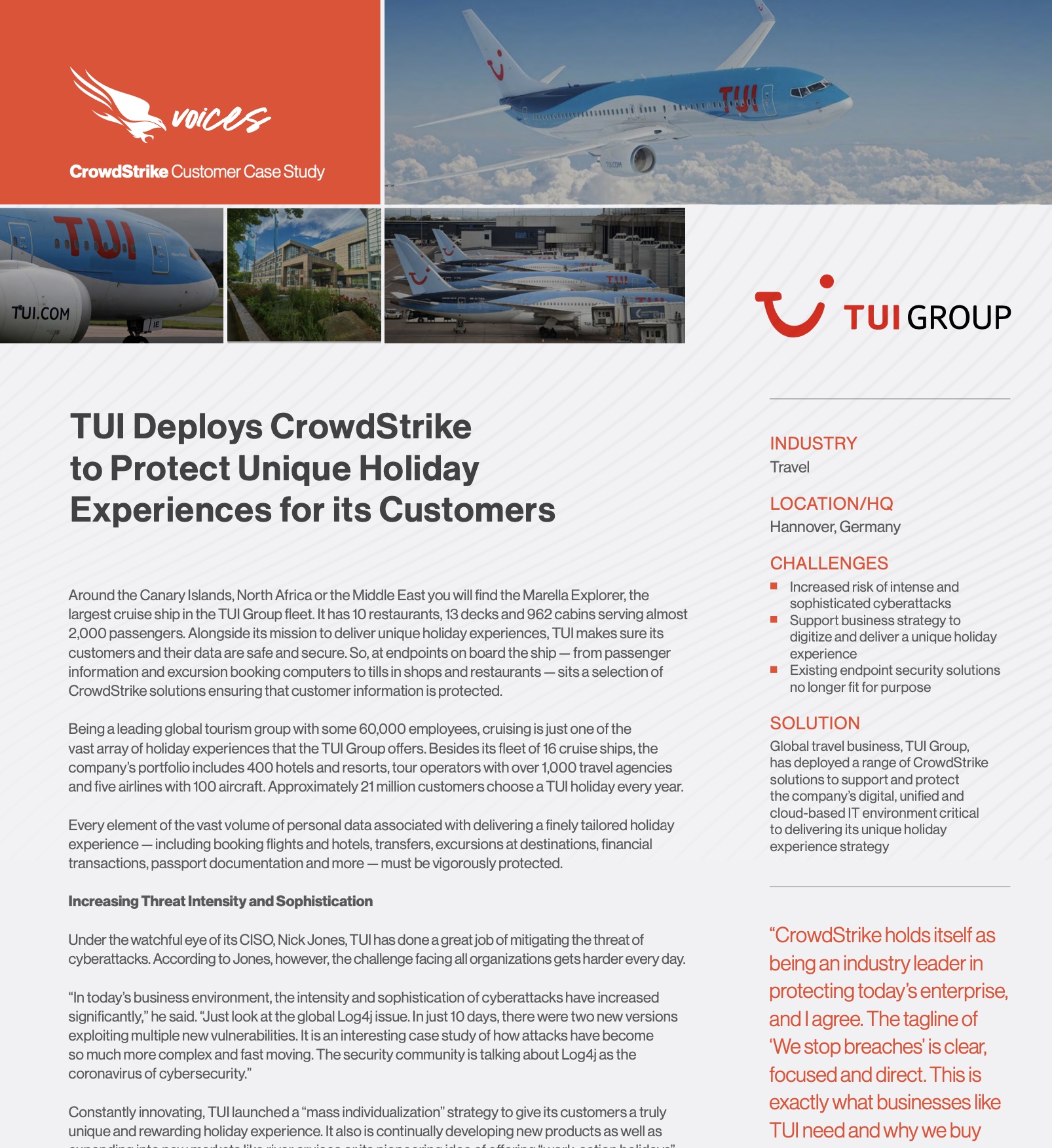 Being a leading global tourism group with some 60,000 employees, cruising is just one of the vast array of holiday experiences that the TUI Group offers. Besides its fleet of 16 cruise ships, the company's portfolio includes 400 hotels and resorts, tour operators with over 1,000 travel agencies and five airlines with 100 aircraft. Approximately 21 million customers choose a TUI holiday every year.
Every element of the vast volume of personal data associated with delivering a finely tailored holiday experience — including booking flights and hotels, transfers, excursions at destinations, financial transactions, passport documentation and more — must be vigorously protected.
Around the Canary Islands, North Africa or the Middle East you will find the Marella Explorer, the largest cruise ship in the TUI Group fleet. It has 10 restaurants, 13 decks and 962 cabins serving almost 2,000 passengers. Alongside its mission to deliver unique holiday experiences, TUI makes sure its customers and their data are safe and secure. So, at endpoints on board the ship — from passenger information and excursion booking computers to tills in shops and restaurants — sits a selection of CrowdStrike solutions ensuring that customer information is protected.
For technical information on installation, policy configuration and more, please visit the CrowdStrike Tech Center.
Visit the Tech Center