CrowdStrike Falcon™ and Ransomware
Cloud-delivered endpoint protection that stops online extortion
CROWDSTRIKE FALCON PREVENTS WANNACRY RANSOMWARE
CrowdStrike Falcon Intelligence™ identified a new variant of Windows ransomware, named Wana or WannaCry, that is rapidly spreading across multiple countries and was widely reported as an attack on England's National Health Service (NHS). WannaCry ransomware is believed to have already caused a significant number of infections from a campaign that began on May 12, 2017.
SEE HOW TO STOP WANNACRY RANSOMWARE WITH CROWDSTRIKE FALCON ENDPOINT PROTECTION
ADDITIONAL RESOURCES FOR WANNACRY AND OTHER RANSOMWARE:
RANSOMWARE IS NOT NEW
Exponential growth curve has made it a pervasive threat to end users.
Falcon on GovCloud provides the industry's first cloud-delivered endpoint security and IT hygiene solution. Each component is tailored for securing the U.S. public sector, FedRAMP authorized and delivered from AWS GovCloud (US). Falcon on GovCloud enables customers to prevent all types of modern attacks and significantly reduces the cost of operating security infrastructure.
LEARN MORE BY SPEAKING TO ONE OF OUR EXPERTS NOW:
HOW RANSOMWARE PROTECTION FROM CROWDSTRIKE WORKS
Because attackers can and will shift their techniques, CrowdStrike's next-generation endpoint protection solution, CrowdStrike Falcon, uses an array of complementary prevention and detection methods: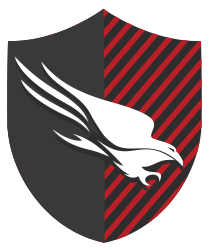 Detect & Block known Ransomware
Exploit blocking to stop the execution and spread of ransomware via unpatched vulnerabilities
Machine learning for detection of previously unknown "zero-day" ransomware attacks
Indicators of Attacks (IOAs) to identify and block additional unknown ransomware, and protect against new categories of ransomware that do not use files to encrypt victim systems
CrowdStrike Falcon uniquely combines these powerful methods into an integrated approach that protects endpoints more effectively against the menace of ransomware. This protection spans known and unknown ransomware — and even prevents "file-less" ransomware that is invisible to conventional malware-centric defenses.
SEE HOW CROWDSTRIKE FALCON DETECTS RANSOMWARE & BLOCKS IT
CONTINUOUSLY IMPROVING RANSOMWARE PROTECTION
Close collaboration between CrowdStrike's detections, Falcon Overwatch and Falcon Intelligence teams provides you with continuous updates, including newly created Indicators of Attack (IOAs) and machine-learning algorithms that reflect and anticipate evolving ransomware techniques. This unique set of capabilities allows Falcon defenses to stay relevant against ransomware, even when attackers change their methods.
WHAT TO DO NEXT
Thinking about replacing your AV?

See a product demo

Request a 1:1 demo of Falcon